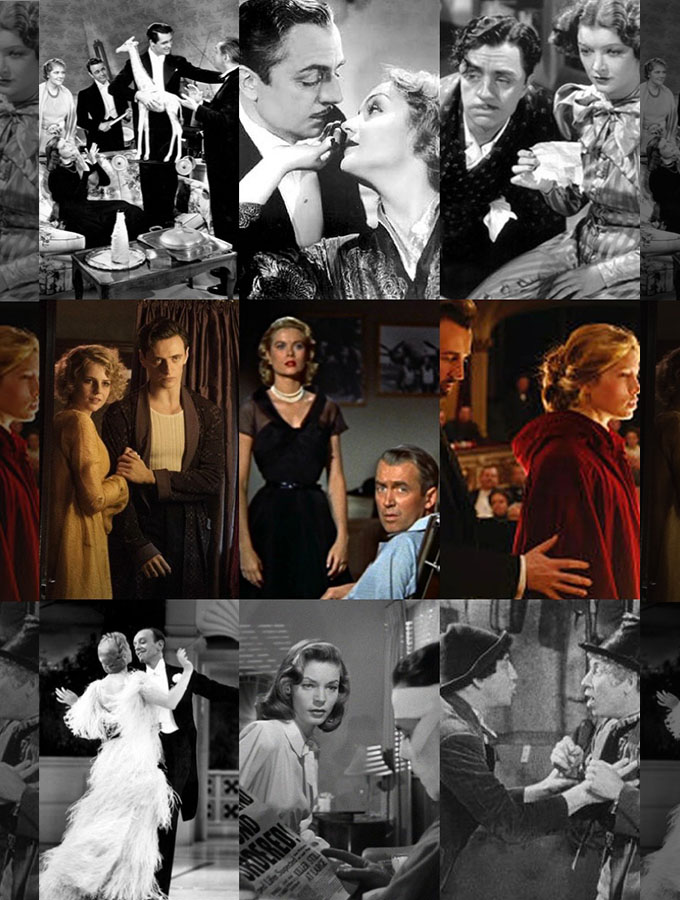 While SSJ isn't a decade old, our family's New Year's Eve Film Festival turns ten this year.
Back in 2011, cancelled New Year's plans spurred an amazing, last-minute Sherlock Holmes NYE Film Festival complete with DIY detective kits for the kids, followed by well-planned Lord Peter Wimsey ('12), Dr. Who ('13) , Hitchcock ('14), and Thin Man movie marathons in the years that followed ('15). Then, we mixed it up with themes like Transformation Movies ('16), New Year's Eve Films ('17), Train Movies ('18) and Heist Flicks ('19). I loved them all. Though, I have to say the Hitchcock and Train years were ABSOLUTE PERFECTION!
This year, we're celebrating a decade of New Year's Eve film festivals with an 18+ Hour Bestival. We had a family meeting and chose our favourite movies from New Years' past, with a sprinkling of old-faves from other viewing parties held throughout the years. At a minimum, we'll watch our top nine, listed below. With any luck, we'll round it out with three more from our grab-bag of fave films to make it a 24-hour marathon!
To go with? A cheeseboard composed of any and all leftover holiday cheeses (a newer NYE tradition)! Dinner delivered from one (or two) of our fave local restaurants. And plenty of champagne to toast the new year! Of course, we'll also have to spend some time developing a Tenth Anniversary Bestival cocktail, won't we?
---
10th Anniversary New Year's Eve Film Bestival
Top 9 Must-Sees:
Holiday (1938)
My Man Godfrey (1936)
After the Thin Man (1936)
Murder on the Orient Express (2017)
Rear Window (1954)
The Illusionist (2006)
Top Hat (1935)
Dark Passage (1947)
A Night at the Opera (1935)
Titles to Draw from a Hat:
Follow the Fleet (1936)
The Lady Vanishes (1938)
Q Planes (1939)
Pimpernel Smith (1941)
Forbidden Planet (1956)
The Age of Innocence (1993)
---
In one GIF, is this 2020 or 2021?
---
HAPPY NEW YEAR, ALL!